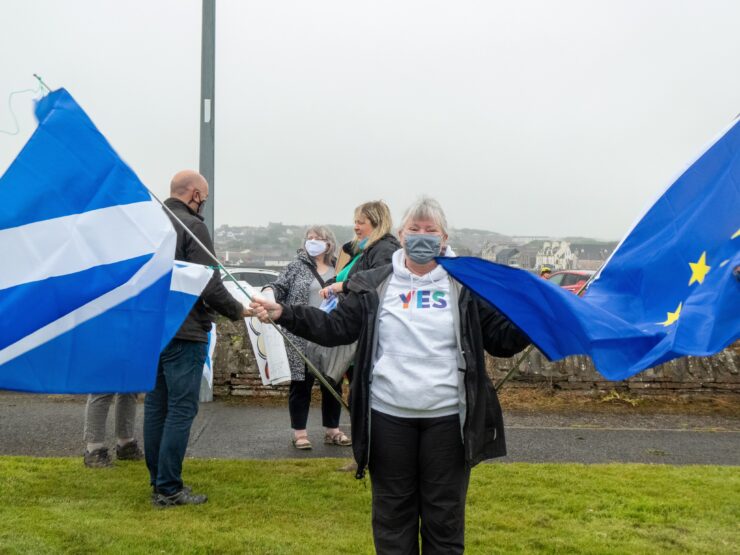 Welcome to Orkney, unless…
Orkney is generally a welcoming and tolerant place. It is not our way to protest against a visiting dignitary. So, you can imagine the strength of feeling needed to get over 100 people out to peacefully protest at the visit of a sitting Prime Minister. This wasn't a politically motivated act. There were people from many different groups; Black Live Matter, Extinction Rebellion, Yes Orkney are some remember seeing.
Why protest against Boris?
But Boris Johnson's government has the blood of tens and perhaps hundreds of thousands of people on his hands. Their disastrous benefits changes and catastrophic mismanagement of the Coronavirus pandemic has affected so many lives that it has broken through the traditional Orkney reserve and brought people out in the pouring rain to show their feelings.
And still it was peaceful
Despite that, the protest was peaceful and good-natured. We waved our flags, booed and jeered as the heavily protected motorcade swept past. I saw some ingeniously worded placards to make our views clear.
No eggceptions!
And, there were no eggs thrown, we have the videos to prove it.