Status and Summary
Orkney statistics
For the week commencing 8 – 14 January
Tests undertaken: 320
Positive resuilts: 3
More information on the NHS Orkney web page.
Nicola's Briefing
Symptoms
The main symptoms of coronavirus (COVID-19) are:
High Temperature

this means you feel hot to touch on your chest or back (you do not need to measure your temperature)

A new, continuous cough

this means coughing a lot for more than an hour, or 3 or more coughing episodes in 24 hours (if you usually have a cough, it may be worse than usual)

A loss or change to your sense of smell or taste

this means you've noticed you cannot smell or taste anything, or things smell or taste different to normal
If you have these symptoms do NOT go to the doctor or hospital. Instead call 01856 888211 if you are in Orkney and book a local coronavirus test. Elsewhere in Scotland call 111 and follow their instructions to be assessed and arrange a test.
Orkney now has a local Test and Protect Programme.
Self-Isolation
If you or somebody in your household has symptoms you will be told to self-isolate. This means you must not leave your house for any reason.
The government web page, Test and Protect, has a great deal of information to help you if you need to self-isolate.
As you can imagine, this could be difficult to cope with so it's a good idea to make a plan now so you know what to do if it happens.
There are many services in Orkney to help you with this. Most local shops will deliver food.
Protect Scotland App
Google and Apple worked together
At the start of the coronavirus pandemic Google and Apple, the makers of the two main smartphone systems, got together and made a change to their phones so they could help trace people who had been exposed to the virus. They made this available free-of-charge to any government wanting to implement a safe and secure test and trace system.
How it works
Like any great system it is really simple. With a government app enabled on your phone it pings out randomly generated numbers. These are received and stored by any phone nearby. Each phone keeps a list of the numbers it has sent out and those it has received in the last 14 days.
If you tell the phone you have coronavirus the list of numbers you have received will be broadcast to all phones. If your phone recognises one of these numbers as one it sent out it will warn you that you've been in the vicinity of somebody with the virus and you should get yourself tested.
At no time are these numbers linked to your identity or your location so your privacy is completely assured.
The Protect Scotland website has more details about the Scottish Government's app and how it is used.
How to get Help
For Individuals
Voluntary Action Orkney (VOA) has a very useful page, Coronavirus – guidance, support information and resources, with a comprehensive list of links to support organisations and facilities.
For Businesses
If you're a business, the OIC has an Information for Businesses web page with links to further information and support services.
Related Articles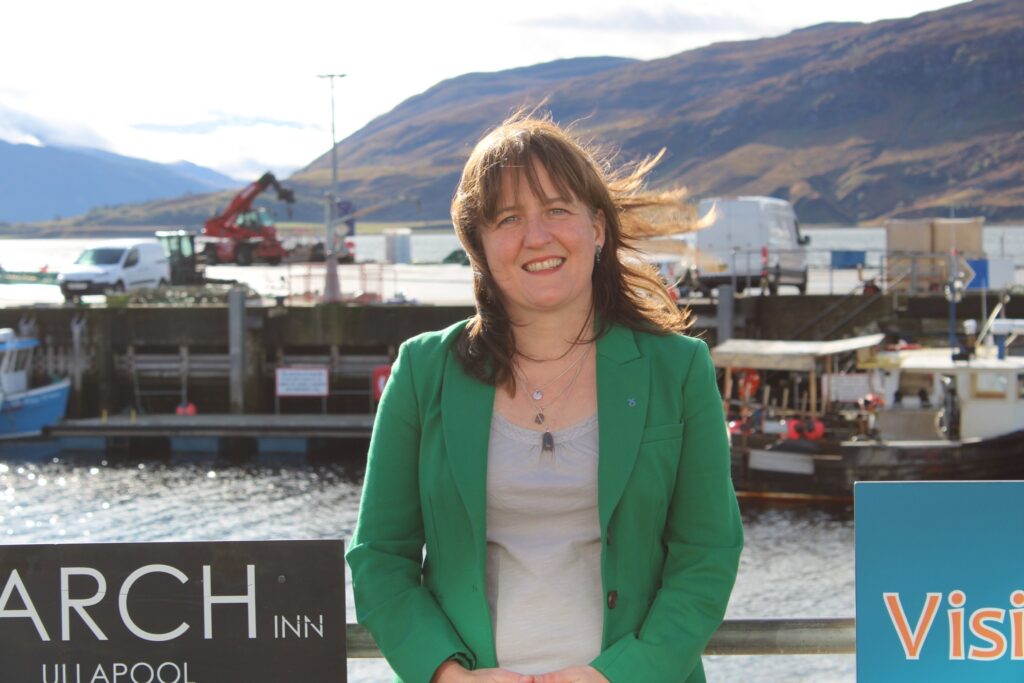 SNP MSP Maree Todd has encouraged projects across the Highlands & Islands to apply for a new £1 million fund, which has been launched by the Scottish Government to help promote town centres and online businesses and encourage people to spend locally. Grants of between £500 and £5000 will be…
SNP MSP Maree Todd has urged people in the Highlands & Islands to download the new 'Protect Scotland' app – to help slow the spread of Coronavirus and support the easing of lockdown restrictions.